Not logged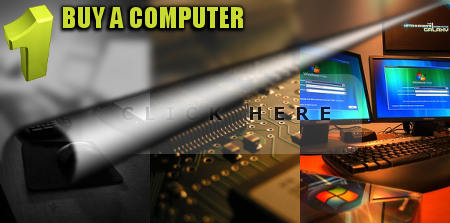 What makes me different ?
Buying brand new computer has never been easier. My philosophy
helps you to save your time by:
arranging all the purchase process to just couple clicks,

setting up the most popular demands to selected 6 basic models,

easy and friendly configurator - everyone can use it.

And everything secured (https payment), easy explained with lot of description and helpers. For your convienience a short summary and auto advisor are provided - please treat them as they were your personal salesperson.
See simple guide
explaining how it works !
Why should you choose me ?
I don't waste your money. You spend exactly how much you need or want. Once asked, I respond within 24 hours. I don't make customers waiting long minutes "due to high calls volume".
I don't waste your time.
Computer choosen should last for long time, because of it's specification (upgradable !).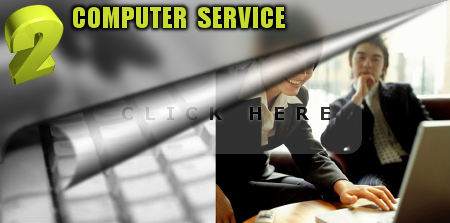 What am I doing ?
I create a various range of web pages:
simple one-paged cards - let announce anything in the web or your LAN,
home web pages - let your person or company be introduced in the Internet,
e-commerce web pages - sell your goods through Internet.
I provide a various range of computer services as well - computer upgrades, home Internet sharing, virus removing and general troubleshooting.
Why it is worth to stick with me ?
I operate on HTML, CSS, PHP, MySQL and JS standards, all sites are compatible with MSIE, Firefox, Opera and Chrome. My prices start at &pound 30 (for simple, one page, with graphic provided by customer) for web design and &pound 15 for other service.
I provide all, complete path from creating the code to showing your webpage working on
separate server, with your domain name chosen.

What you may expect ?
I refurbish used YAMAHA keyboards, restoring them to very good condition and sell as part of set that allows you to start joy with no additional costs. All my keyboards are being sold always:
with no cracks, if there were any - they have been professionally repaired,
with fresh keys - all keys washed separately and lubed, if required (Yamaha PSR models),
with clean speakers to restore crisp and clean sound,
provided with newest firmware to avoid known issues,
upgraded (if available) and expanded with useful stuff, like LAN cards,
tested and working 100% - undusted and cleaned - fresh & ready to use.
All of those are available as separate service for your own keyboard as well as additional repairs including:
parts repairs (if available) and change - like boards, LCD screens, keys, buttons etc,
upper casing lacquering to protect it against wearing off,
cracks & holes repairs to restore original look (paint colour will be different).